One of a Kind Retreat
Living Intentionally
Coaching & Yoga Program:
THE TURTLE BAY RESORT
October 11-14th 2023
North Shore, Oahu
A comprehensive mind, body and soul retreat to help you get yourself back on track to focus on a future that is exactly as you wish it to be.
---
*Due to the nature of this retreat, the spots are limited, you are encouraged to sign up as soon as you know you can come.
Join Us.
What if this weekend could help you realize what it means to be at peace with your life this very moment?
Register Now
"Mastering The Art of Being"
Join me for a one of a kind retreat focusing on mindfulness, meditation, yoga and a weekend learning to love this very life you are living today...
REGISTER FOR THE OCTOBER RETREAT TODAY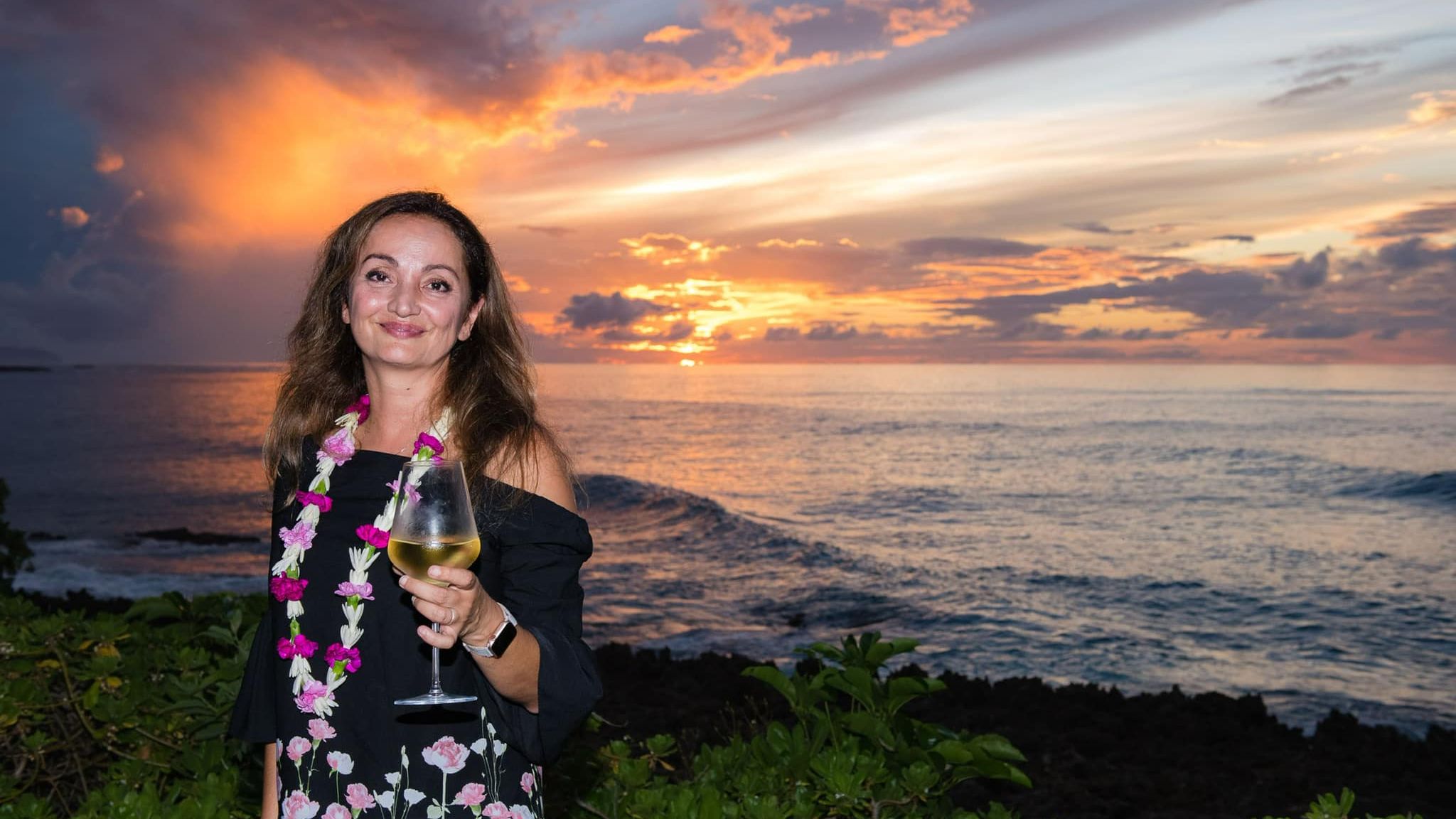 Tomorrow is no place to put your better days...
---
BE MY GUEST...
I am so happy you are here. Have we met? You may know me from
Physicians Living Intentionally FaceBook Group

Write Your Last Chapter Podcast and/or Blog

Empowering Women Physician Life Coaching

KevinMD Podcast

The White Coat Investor Conference

Living Intentionally Coaching Program
My name is Faryal Michaud. I am a Board Certified Palliative Care Physician, Mindfulness Teacher and a certified Professional Life Coach. I have made it my mission to take away human suffering even by 5 %.

You don't have to have a serious illness for me to want to help you.
I want you to live your full exceptional life experience today.
When I started my podcast, my blog and my coaching, I always knew that I would host a one of a kind retreat in Hawaii.
But, COVID had other plans for me.
So in the year 2022, I held my inaugural yearly retreat.
I thought "This will be the best thing you ever did for yourself" and the Testimonials* prove just that.
If not now then when?
If not you then who?
"I know you're tired but come,
this is the way."
-Rumi
---
Wait, but why the North Shore?
I am going to be honest with you:
For the longest time, Oahu was not my favorite Hawaiian Island. While I know that they are all beautiful, I always associated Oahu (and Honolulu) with Waikiki, and that was not my idea of peace and serenity.

I am not a fan of highly touristy and crowded spaces.

My father owned a travel agency and as much as I have had a love of traveling, I have also had an equal love of avoiding highly trafficked destinations: always making every effort of being in the nature if I can make it happen.

It is my pleasure to have you come to the one and only Turtle Bay Resort.

There is a reason so many of popular movies that are meant to be timeless were filmed here.
The beauty of this location, all 1300 acres of it, is truly breathtaking.
"If you want to go fast, go alone.
If you want to go far, go together."
African Proverb
---
There is nothing more powerful than a sense of community.
Connection, above all, is what we need to feel recharged, replenished and refurbished if you will.
Gathering in a place of beauty with the intention of living our best life in the here and now is the gift that I want you to learn to give yourself day after day.
If you don't love the life you have today, you will never have a sense of peace and clarity.

What does it mean to love what is and live in the here and now?

Let me help guide you to have a magical experience that will teach you how to create the life of purpose.
Let me help you by taking care of your WHOLE being.
"Be good to yourself, 'cause nobody else has the power to make you happy."
---
That's one of my favorite lyrics of all time.

It's by George Michael.
Time and time again, I have learned that we reach out to the outside world to be happy, feel happy, and live in a certain way.
Let me help you write your next chapter: one that empowers you to learn to be happy NOW.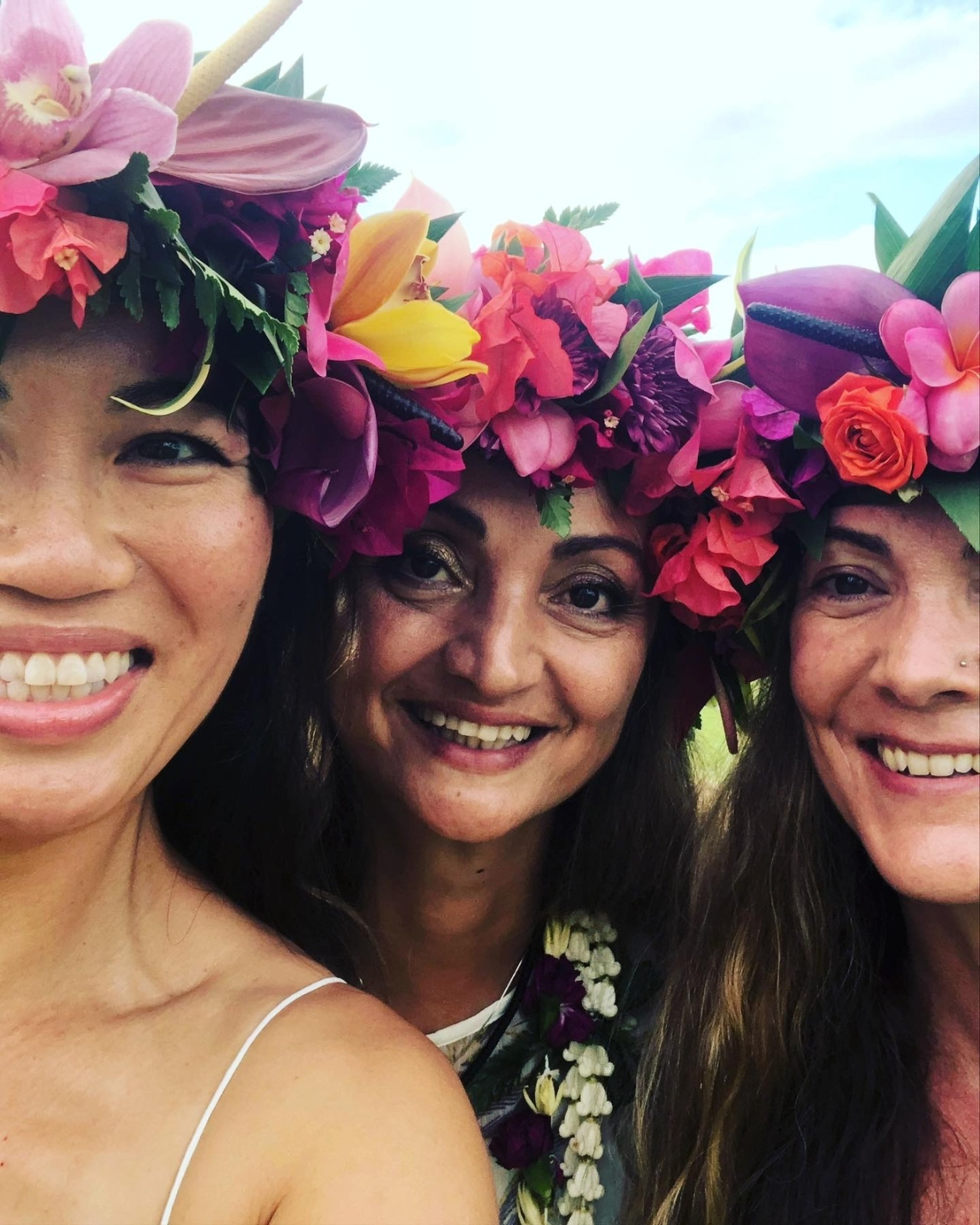 Explore
You will leave your phone at home like I do when I travel. If not, you can leave it in your hotel room. Turtle Bay has the most beautiful grounds for you to explore on foot, on a horse, in the ocean, or in a helicopter. Nothing centers and grounds us as much as being in the nature, feeling the fresh air and walking barefoot in the sand. Make this the best gift you will give your soul.
World Class Yoga
Join Ami and Gen, two of the most accomplished mindful instructors and compassionate human beings, as they lead you through daily live sessions of Yin and Flow yoga along with guided and iRest meditation. * Sessions will be beachside- weather permitting.
Indulge in Luxury
A great gift to all your senses. I have been a fan of the Turtle Bay Resort for as long as I have lived here. They have recently remodeled this beautiful hotel. Feel absolute luxury of staying in a resort that is as beautiful on the inside as it is on the place that is is located.
The Courage to Love The Life You Have Today...
I am going to teach you a lot about what it means to live a life with COURAGE.
The courage to be yourself
The courage to be disliked
The courage to dream
The courage to have your own back
The courage to fall and stand up again
The courage to have goals
The courage to set an intention everyday
The courage to follow through
The courage to love people
The courage to leave people
The courage to love your job
The courage to leave your job
The courage to be there for those we love
The courage to be there for ourselves
The courage to make new connections
The courage to walk away from connections that no longer serve us
The courage to say goodbye to an old narrative about our life
The courage to create a new story that serves us
The courage to love unconditionally
The courage to know that we deserve to be loved unconditionally...
What is the size of this group?
What are the Hotel Accommodations?
Is the Hotel's Group Rate special available before and after the retreat?
JC, MD
"This retreat was everything I hoped for and so much more. I am motivated, inspired, and humbled to tears by the sincerity and vulnerability of the women physicians who came and looked straight into my soul and filled me with love, care and acceptance… perhaps in a way I haven't even been able to accept myself. I can't entirely explain the magic that happened there during the planned workshops, yoga and often in the in between moments, but I believe I was able to capture a tiny spark of it and it's now blooming inside me… I can't wait to see what I will do next. I would go back in a heartbeat! "
KF, MD
"Faryal, Ami, and Gen - this was THE BEST retreat ever. It was sacred, indeed. Is it crazy to think I could have used one more day?! One more day of yoga, one more day of deep thought, one more day of meditation. I loved that we had one day with a group activity and that we had one day with open free time. It was a nice balance. Turtle Bay was the perfect location and I can't wait to return. I enjoyed not having slides and the open conversation and dialogue that occurred. The pace of the days was lovely and I loved that they were book ended with Ami and Gen. The Mediterranean lunch and the dinner were great! The small size made for an intimate experience which was really special."
WS, MD
"The retreat was so meaningful for me because it was an opportunity for me to say, "I am important." I got to explore. Not just Hawaii, but I explored me, my relationships, who I am, who I am becoming, and my marriage as a part of that. It was all meant to be this way. The yoga was unlike any other that I have ever experienced. Transformational, not because of the poses, but because of the introspection that was welcomed. My outcome for the whole retreat was transformation - not because of yoga or Faryal, but because I accepted the invitation to explore and transform myself."